Honeygiver among the Dogs – How to marry Film noir with Eastern Mysticism?
The answer is to travel the misty mountains of the Bhutanese countryside and to the dusty ramshackle township of Thimpu following a femme fatale, Choden (Sonam Tashi Choden ) accused of murder and a no-nonsense cop, Kingsley (Jamyang Wangchuk). 'Honeygiver among the dogs', a Bhutanese movie by a debut Bhutanese director Dechen Roder is old wine (film noir genre) in a new bottle (Bhutan), but the new bottle brings so much freshness to this jaded nihilistic genre and makes the wine taste infinitesimally better. Also, a welcome departure for the genre; the stubbled, chain-smoking, alcoholic, self-destructive cops served in a grey-black colour palate. (spoilers ahead)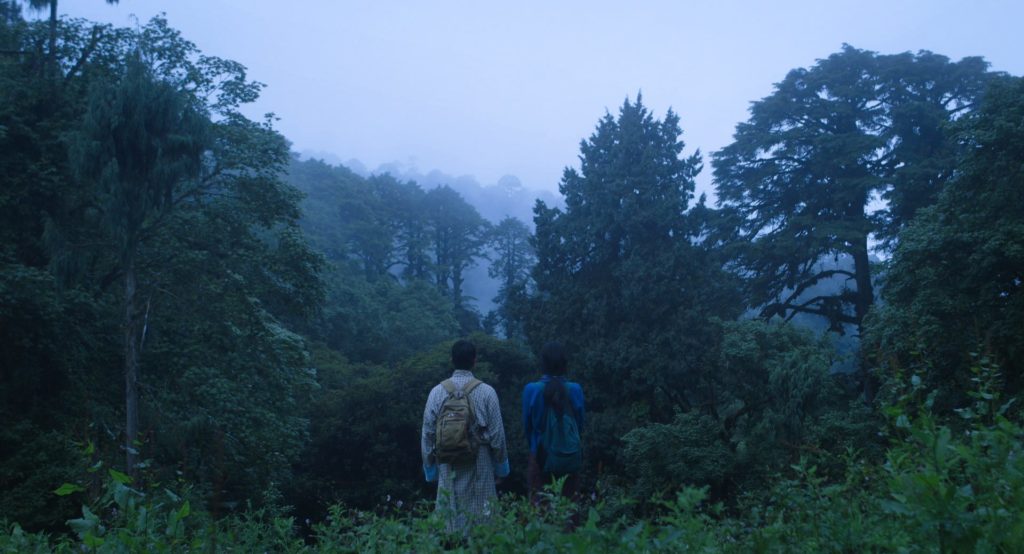 The old wine recipe still exists; the brooding cop, who's wife has left him for a richer man, a sexy seductress who is accused of murder, a corrupt boss who takes the protagonist off a case when he unearths uncomfortable truths, single-handed fight against corruption and greed. To this wine, the new bottle is a mesmerizing terrarium that houses the beautiful misty mountains of Bhutanese countryside, the gentle courteous charm of the Bhutanese villagers and the seamless stitching of stories of folklore, dreams, human greed and religious myths.
Another difference is the female director's treatment of the femme fatale. Unlike the overtly sexualized exploration in western films, Roder takes a spiritual turn and has based her femme fatale on the Dakini, a mythological character in Buddhism who represents irresistible female energy. Choden played by Sonam Tashi Choden is radiant in her role of seductress and does it with elan, so does Wangchuk who doesn't miss a beat in his portray of an honest city cop. The sexual tension between Kingsley and Choden is palpable in the most gentle way, their trek through the forest, with suspenseful suspicion, magical dream sequences and mythological stories patch together an intriguing middle phase. This is sandwiched between the first half set in beautiful rural Bhutan where Kingsley goes to a small village to investigate the death of a religious figure. He catches up with the main suspect, mysterious beautiful woman, Choden and accompanies her in a trek through the forest to Thimpu without disclosing his identity. The second half is more of a straightforward police procedural set in Thimpu, where Kingsley discovers corruption in government officials and also tries to protect Choden from harm.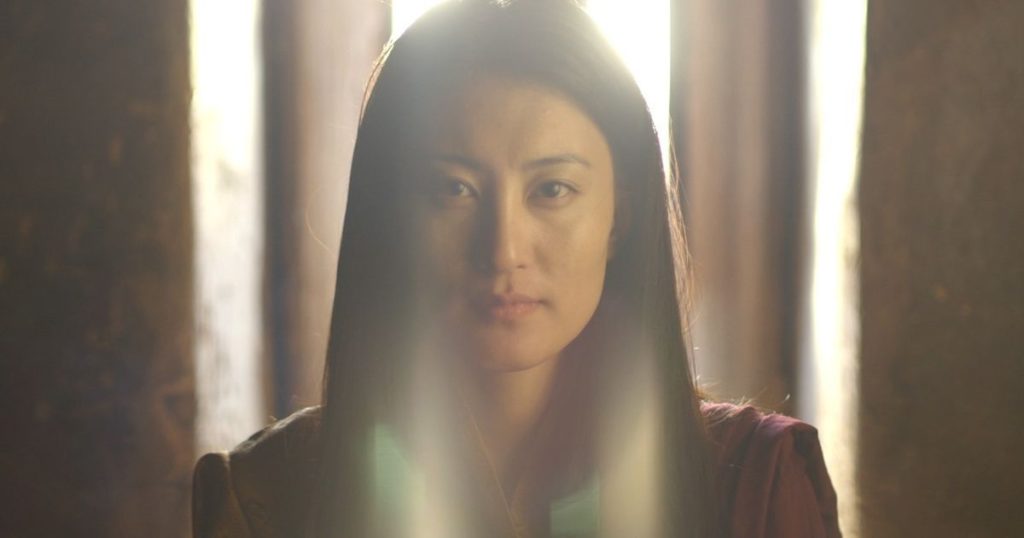 Throughout their interactions, Kingsley's character always reflects the idea of modernity and rationality and a disconnect with the traditional and ancient traditions which seem to be pervasive in Bhutanese culture. Choden's character's purpose seems to project the traditional and mythological interpretations of Buddhist beliefs which seem to pervade everyday life in Bhutan. In the final scene where Kingsley goes back to the village and sees the funeral ritual in the Buddhist nunnery, the scales seem to tip towards the mystical religious interpretations of the universe.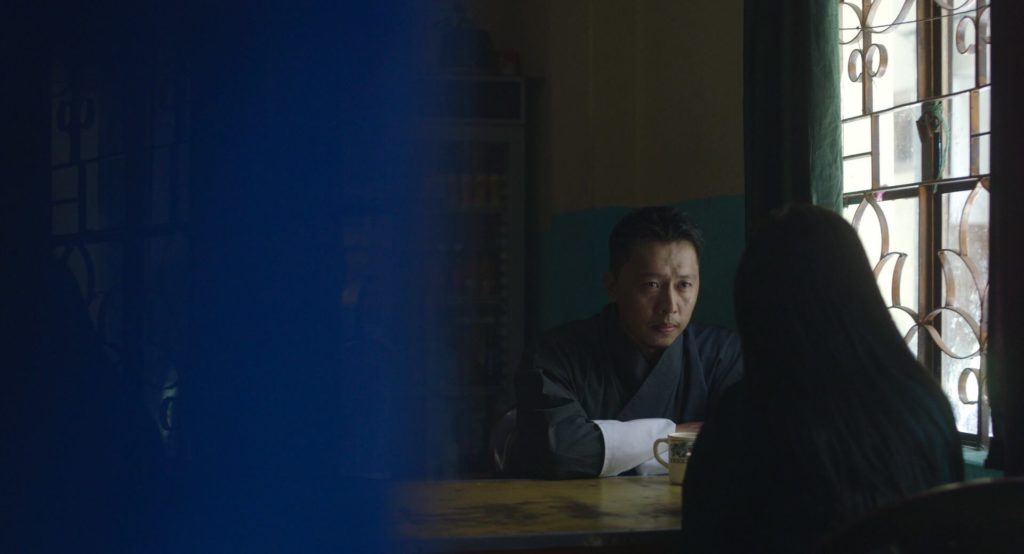 This is my first Bhutanese movie and I have to admit that my understanding of Bhutanese culture is only through Indian media, which is obsessed about its happiness index and that there is only one traffic light in Thimpu. But, my lazy notions were burst with the story revolving around land grab, street thugs and corrupt cops. Another revelation is that Thimphu is not very pretty; filled with fake flex-banner stupas, aluminium-sheet shacks and ugly concrete shopping complexes; it reminds me of Dharamshala or Manali. To me, this movie was a reminder that art is truly universal, and people in Bhutan (however happy and traffic-free) are grappling with the same issues like the rest of us; unscrupulous people in power, corruption, greed, ecological problems and tension between modernity and tradition.